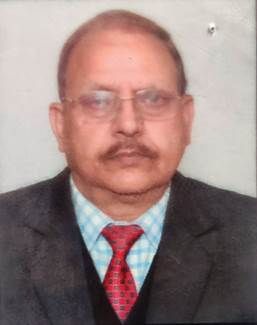 Message from Principal
IAMR Law College offers 5-year integrated BALLB. & 3-year LLB Degree, programmes. The College is affiliated to the Chaudhary Charan Singh University, recognised by Bar Council of India. In the Era of competition it & paramount to be equipped with appropriate knowledge, habit, attitude and the values to holistic development, co-curricular and extra circular activities organized by various clubs and societies which facilitate the process of creative and critical thinking. IAMR Law College is a premier institution of excellence in imparting legal education by nurturing students to meet limitless opportunities in legal profession, judiciary and academics for the youth. It aims to set new standards of excellence and relevance in legal education. The study of Law at IAMR Law College would provide the students to enrich themselves to give better services to the people with wisdom which will help them to prepare for legal excellence and leadership.
College is committed to provide the best legal education under the guidance of dedicated team of Law Faculty and successful legal practitioners who help in enriching students for achieving professional excellence for fostering justice for the common people.
Dr. Birendra Singh
(BA; LL.B; LL.M; LLD)
Principal, IAMR Law College, Ghaziabad